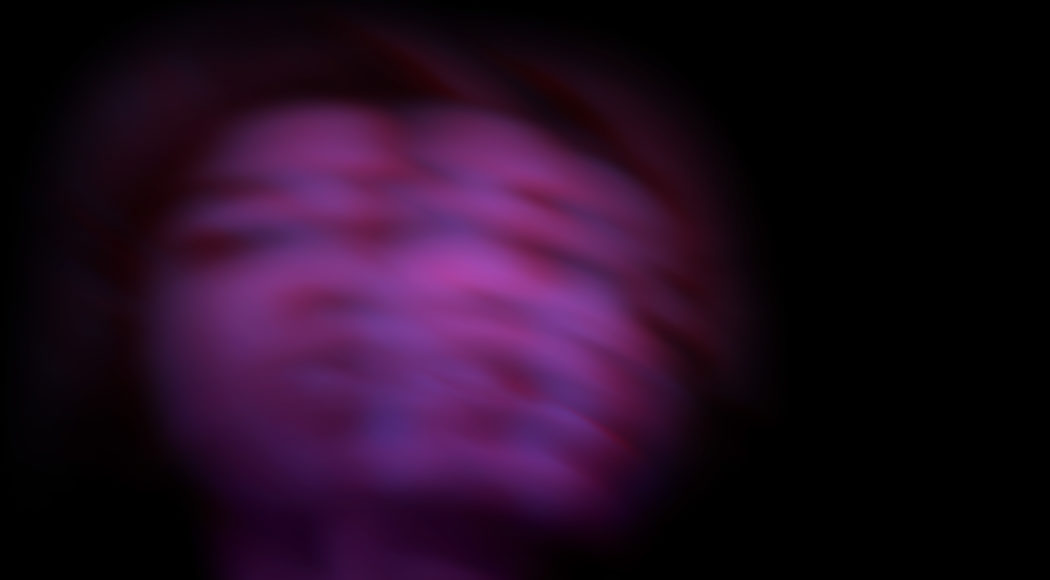 16.10.2020 – 17.10.2020
»Vortex«
Maria Chiara de' Nobili & Ulf Langheinrich
Festspielhaus Hellerau, premiere
Highly limited seats!
Elastic joints. Dancing as a drill of jaktations. Slower and slower. More and more nervous. Progressing in senseless loops, circling around the same feverishly throbbing memories, which are not memories at all but inventions, wandering in sensory deprivation. There is no reason. There was nothing. And there is nothing. This is how it can work, the metamorphosis from beast to borg. Behind the Schwarzschild radius all bodies, all images, all light, all sense and all hope are silted up, forgotten, lost in the Hades of the New Age.
[sAVe your TickETS]
Fri 16
th
Oct 18:00 17/8 €
BUY
Fri 16
th
Oct 21:00 17/8 €
BUY
Sat 17
th
Oct 18:00 17/8 €
BUY
Sat 17
th
Oct 18:00 17/8 €
BUY
Admission from 16 years of age
During the event, stroboscopic lighting effects are used over considerable periods of time. The event is therefore not suitable for people with epilepsy, serious heart problems or claustrophobic anxiety and for pregnant women. The event must not be attended under the influence of mind-altering drugs.
The video projections show images that could be experienced as disturbing or repulsive.
Ulf Langheinrich
Ulf Langheinrich was born in 1960, in Wolfen, GDR.
After studying industrial design, he conducted audio experiments using pipe organs, harmoniums and multiple tape machine environments, as well as engaging mainly in drawing. In 1984, he left East Germany for West Germany, where he started to develop the basics of his language in painting, photography and electronic music. In 1988, he moved to Vienna pursuing his activities in his studio in the WUK (Werkstätten und Kulturhaus).
In 1991, in Vienna, he co-founded with Austrian artist Kurt Hentschläger the duo GRANULAR-SYNTHESIS. In more than a decade, they created monumental multimedia installations and performances, such as AREAL (1997-2004), FELD (2000), MODELL 5 (1994-2007), NOISEGATE (1998) or the latest POL (1998-2008).
Since 2003, Ulf Langheinrich has been producing a new series of large scale solo projects, among others PERM (2005), an interactive abstract film created for the EVE Interactive Cinema system, designed by Jeffrey Shaw, HEMISPHERE (2006-2016) and LOST (2017), designed for a hemispheric screen, or LAND, a stereoscopic installation commissioned by Liverpool Biennial 2008.
He is involved in the education project Sup de Sub, conceived by the LFKs collective and its director Jean Michel Bruyère, whose first campus opened in Marseilles in September 2019 and in Seine Saint Devis in January 2020. Since 2016, he is also Artistic Director of CYNETART Festival, Dresden.
www.ulflangheinrich.com
Maria Chiara de' Nobili
Born in Naples (Italy) in 1995, Maria Chiara de' Nobili got her Bachelor in contemporary dance in Dancehaus (Milan). Afterward, she moved to Israel and joined the KCDC dance journey program for ten months. Between 2016 and 2018 she worked as a dancer for the Elephant in the Black Box dance company in Madrid, creating short pieces for other company members. Furthermore, Maria Chiara became choreographic director of the small multidisciplinary company Suite Oblique, based as well in Madrid. In 2018 she was one of the choreographers hosted by La Biennale di Venezia College Choreographers (Venice) to produce a 20 minutes piece. In the same year, she joined Palucca University of Dance Dresden for the Master of Choreography program. In February 2019, she created "QUBE", premiered first in Mendrisio and later performed in Berlin and Dresden. In April she choreographed "Dandelion Clock", premiered as well in Dresden. In June 2019, she worked again for La Biennale di Venezia as a guest choreographer, creating and dancing "Wrap", a full evening piece commissioned by Marie Chouinard. While being involved as a dancer with the Staatsschauspiel Dresden for their newest production, Maria Chiara is working on two new creations, one of them will be her final Master Project co-produced by TANZPAKT Dresden that will be premiered in July 2020.
www.mariachiaradenobili.com
Limited number of seats.
The event will take place in consideration of the necessary hygiene measures within the framework of COVID-19 regulations.
Reservations are not possible - only online or direct purchase at the advance booking offices and in the Visitor Centre. Remaining tickets are available at the box office.
Concept, artistic direction, music and audio-visual conception:
Ulf Langheinrich
Choreography: Maria Chiara de' Nobili
dancers*: Jasmine Chiu, Tamura Emiko, Yunjin Song, Huang Yu Yuan, Jiamin Zhang
original concept: Yubeing Luo & Ulf Langheinrich
Loop software: Matthias Härtig
Technical pre-production: Endre Ketzel
Production: EPIDEMIC
Duration: 1 hour 10 minutes
The stage production "Vortex" is a co-production between the Schauspielhaus Bochum, Le Volcan Le Havre, Le Manège Maubeuge and HELLERAU - European Centre for the Arts Dresden.
[Sign Up here]
To get access to password based festival online screenings and to receive other festival linked invitations, to Telegram channel and such. Click here
2020@cynetart.de
and send us your fav greeting or so. Simply send an email, not matter what content, just so we know that you want invitations and specials.
[sOcial Media]
Save in Calendar
Back to Main